Well, at least it didn't take until next year to post an update. Good gods. I've been terrible at this lately. And by "lately", i mean for a long bloody time.
Since last we spoke, De Horrore Cosmico, a collection of Cthulhu Invictus scenarios, has been completed, sent out to Kickstarter backers, and should be on shelves at some point in the future (i would hope!). I'm rather proud of this book, especially since it was the first book i designed a cover for. Credit to Mark Shireman, also of GGP, for helping with some ideas on that. Check the book out; looks like you can get it on Amazon (edit: actually, it's not available there!), but i would highly suggest purchasing it at your local gaming store instead.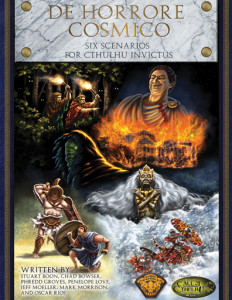 At least one fiction book for Montag Press was also completed during that time, and i'm currently working the layout for another one, plus going back and plugging in a bunch of corrections for a previous title, Xtremus.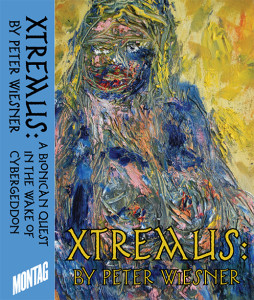 But mostly, i've been working on Feed the Shoggoth! stuff. At this point, the game is done and dusted- in fact, it's on the way here from China as i type this, and should be in my hands the first full week of October. Woot!
Speaking of Feed the Shoggoth!, i've learned yet another lesson through this process of self-publishing that i can pass along to you, dear reader. Make sure you've got your shipping costs nailed down before you start your Kickstarter. I'm not talking about the shipping fees that your backers will need to pay in order to get their stuff. I'm referring instead to the costs incurred from the printing company when they ship your product to your doorstep (or wherever you're going to stash your product). I didn't, and it's come back to bite me in the ass, to the tune of $2000. Ouch. I have the money to cover it, thankfully, but i'm going to have to eat much of the costs of mailing out all the KS product out. And that's going to suck.
Lastly, i've signed a contract to do the book design for a new company that's a Chaosium licensee, Stygian Fox Publishing. The Things We Leave Behind will be a collection of six scenarios for Call of Cthulhu, all set in the modern era. It looks to be really good, and i'm excited to be a part of it.
Okay, that's it for now. Oh, and in case you're keeping an eye on it, i've finally updated my damn portfolio.